DroneBase is at the center of the drone ecosystem and exists to solve two problems in the drone industry. First, providing the best, ROI-positive drone services solution for enterprises quickly, reliably, and affordably. Second, giving drone pilots training and jobs to make a living off of their skills.
DroneBase is home to team members who are passionate about drones, solving those challenging problems, and building cutting-edge technology. In addition to passion, we strive to build a culture that promotes ownership, respect, and humility.
Our team is comprised of many different individuals of varied backgrounds and talents that interact every day with our many customers and pilots. Take a moment to learn about the leadership team here at DroneBase.
Dan Burton - Founder and CEO
Under Dan Burton's vision and leadership, DroneBase has become the trusted, go-to drone platform for aerial images and data for worldwide enterprise clients. Before founding DroneBase, Burton analyzed industries for global corporations on Goldman Sachs' Technology, Media & Telecom Group. He initially became a drone enthusiast during his service as a Marine Infantry Officer in Iraq and Afghanistan from 2007 - 2011. While in the Marines, the drone industry was just getting started and he watched it grow from the likes of the first desktop computers to iPhones. Burton started his career as a Special Projects Assistant in the U.S. Senate. Burton has an MBA from Harvard Business School and a BA from New York University.
---
Nick Osgood - Head of Operations
Nick was the company's first hire and since day one has overseen all flight operations and drone pilots. Nick started his career in clean tech, then as a stand-in Director of Finance and Operations for over 15 Silicon Valley startups. He was previously the Treasurer & Director of Finance at StackCommerce where he led all finance, analytics, HR + recruiting, and customer support operations. Nick is the team's in-house expert on drone industry news, regulations, and safety. He is very involved in the drone pilot community and passionate about growing the nascent drone industry. Nick earned his MBA and BS in Political Science from University of San Diego.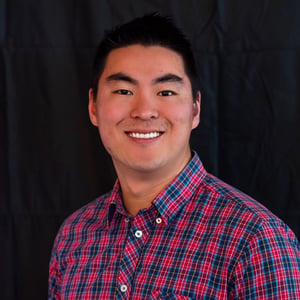 ---
Tomas Becklin - Vice President of Engineering
Tomas brings over 20 years of experience building technology and growing engineering teams. As one of the first engineers at MySpace, Tomas helped the company scale to more than 100 million users. As CTO at SlingShot Labs, a News Corp incubator, Tomas built a tech platform that served 5 different products and managed a team of 15 engineers. Tomas has also co-founded two tech startups. At DroneBase, Tomas was the first engineer and built the platform that serves our mobile and web applications as well as our partner API.
---
Erik Till - Head of Marketing
Erik is responsible for the communications of the company as well as acquisition of drone pilots and new customer leads. He has worked in startups ranging from eCommerce to design and manufacturing, building marketing and sales programs for both B2C and B2B companies. Erik started his career working in sales for Apple receiving world-class training and mentorship, and becoming one of their top salespeople in Southern California. He holds a BS in Business Management and Psychology from San Diego State University.
---
Laddawan Zannettis - Creative Director
Laddawan honed her skills with over a decade of experience in the fast-paced advertising industries of Bangkok and New York at Pentagram Design, Y&R Thailand, McGarryBowen, Rosetta (now SapientRazorfish), and others before transitioning to tech when she joined DroneBase. Her particular areas of expertise are at the intersections of graphic design and user experience, always striving to create something that is both beautiful and powerful. Laddawan was born and raised in Bangkok, Thailand where she received her BA from King Mongkut's Institute of Technology Ladkrabang before continuing her graduate studies in the US, where she earned her Masters in Communications Design from the Pratt Institute in New York City.
---
Suman Nichani - Vice President of Product Innovation
Suman has over 15 years of experience developing innovative technology products at large organizations, such as Accenture and Yahoo!, to early-stage startups with a focus on innovative commerce business models. Suman has strong experience building and leading product and UX teams through rapid growth phases while setting and executing on a company roadmap and vision. Her core competency is solving problems and building features with a passion for leveraging A/B testing and metrics to guide product development.
---
Craig Tyau - Controller
Craig Tyau brings over 25 years of experience in the financial arena. He worked 5 years in public accounting before gaining extensive experience working with major technology companies such as MySpace and Vivendi Universal Games. Craig's attention to detail and expertise in managing financial information makes him a valued member of the DroneBase team. Craig is a Certified Public Accountant and a graduate of California State University in Northridge, California.
---
Terry Munoz - National Sales Leader
Terry is nationally recognized for creating high performing sales organizations with more than 20 years of experience solving complex data and analytical solutions by identifying and deploying industry best practices. Mr. Munoz has held leadership roles at various public companies including stops at Equifax, CoreLogic, The CoStar Group, and The Nielsen Company. While at The Nielsen Company, he led the global Best Practices development effort. He successfully launched global rollouts in five countries including China, India, Australia, Brazil, and Columbia. Each deployment exceeded revenue expectations and achieved positive ROI within the first 12 months. Mr. Munoz holds a BA degree from San Diego State University.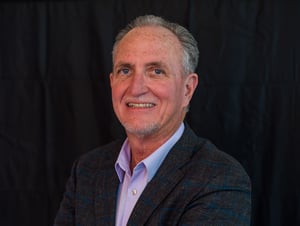 ---
We're excited to come to work every day to build the category-defining drone company. Thanks for being a part of our journey so far.